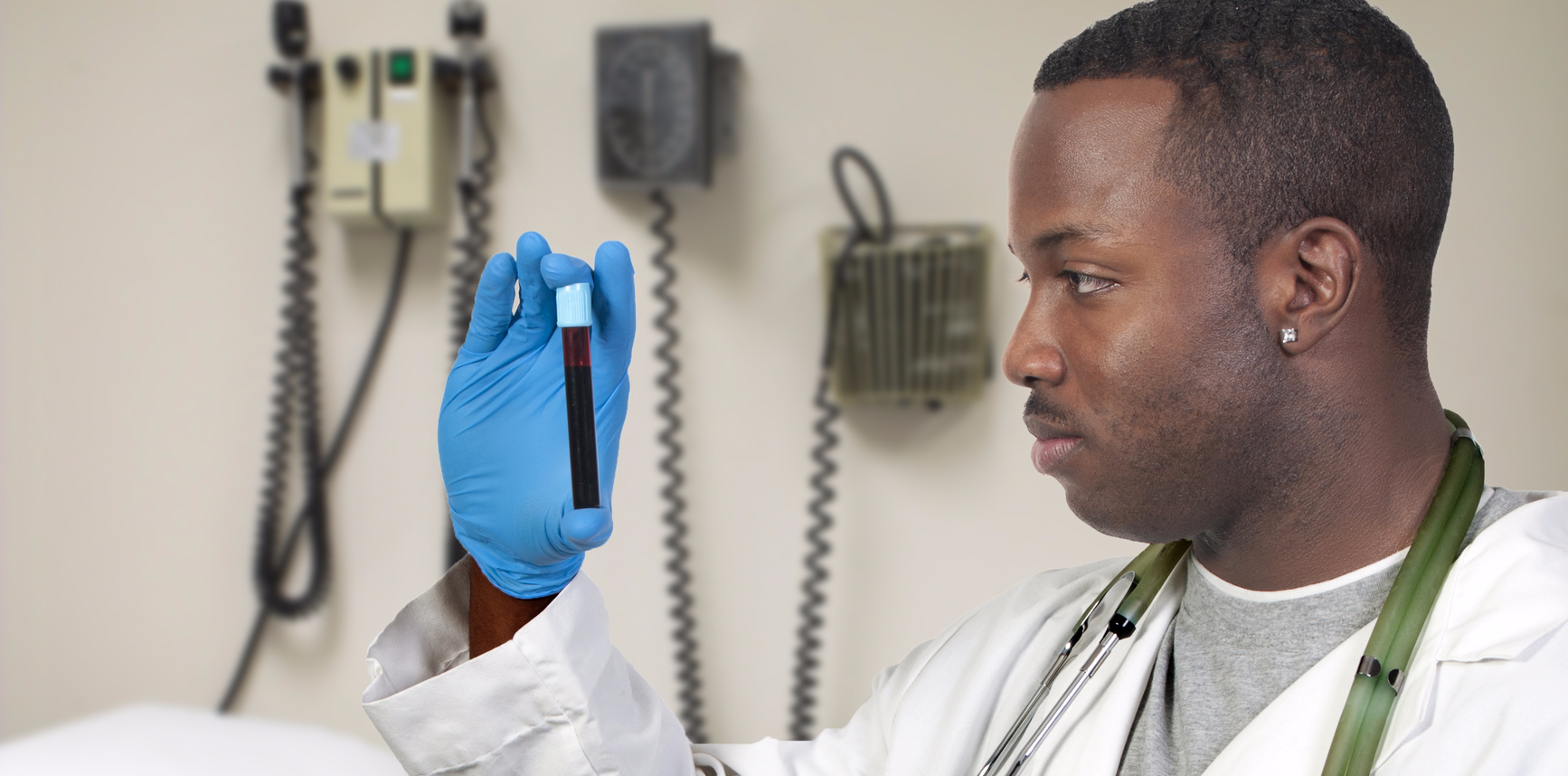 Start date: Revolving
Duration: 4 Weeks
Level: Intermediate (requires prior clinical or education experience)
Location: On-Site
This is a 4-week phlebotomy course that provides the experienced student with additional skills and training in order to succeed in the healthcare field as a phlebotomist or other healthcare professional. This course is intended to compliment the student's current medical training and/or experience. This course contains lecture, discussion, and practical instruction. The student must demonstrate proficient phlebotomy skills and knowledge equivalent to the Phlebotomy program but in a shorter timeframe. This class is intended for students with prior medical training, related education, or clinical experience. Call our office at (704) 879-1541 to see if you are eligible. If you are not eligible or would appreciate more in depth coverage of the field, please look into our Phlebotomy program.
Our instructors will guide you as you learn a variety of types of blood drawing techniques, safety standards, basic anatomy and physiology.
The following is a list of topics covered in class.
HIPAA and Patient Rights
Universal Precautions and Safety
Venipuncture with Vacutainers, Butterflies and Syringes
Finger and Heel Sticks
Blood and Blood Components
Medical Laboratory Terminology
Test Tubes – Uses, Additives and Order of Draw
Professionalism
Special Procedures - Bleeding Times, Blood Cultures, Glucose Tolerance Testing
Difficult Draws – Tricks of the Trade
Accelerated Phlebotomy Admissions Requirements:
18 Years of Age or Older
Documentation of one of the following must be presented before enrollment on the first day of class:
Copy of high school transcripts or college transcrirpts (copy of diploma cannot be accepted)
Copy of certificate of high school equivalency
Signed, notarized attestation of graduation from a high school or receipt of a certificate of equivalency
Experience or Education in Healthcare or a related field
The Accelerated Phlebotomy program consists of the three following parts:
| Lecture | Skills Lab | Assessments |
| --- | --- | --- |
| Two sessions per week for 4 weeks. Each session is 3 hours long. | Introduction to the lab and live sticks. | One midterm test on chapter material mid-way through the program. |
| Material is presented by a qualified and state approved instructor. | Mechanics of equipment and specimen handling. | One comprehensive multiple-choice final examination. |
| A student manual is provided to you to supplement in-class material. | Techniques of venipuncture and tips and tricks of the trade. | Final skills evaluation at the end of the program to assess career-readiness. |
The following is the break-down for tuition and fees for the 4-Week Accelerated Phlebotomy course.
Registration Fee: $50
Tuition: $500
Laboratory Fee: $100
Books and Supplies: $100
Registration fee is due to hold your seat in the program and is nonrefundable after 3 business days
Carolina School of Phlebotomy is an approved phlebotomy certificate program through the Illinois Board of Higher Education. Students who have successfully completed the Accelerated Phlebotomy program and completed the minimum number of procedures required by the NHA may choose to sit for an accredited national certification examination through the National Healthcareer Association (NHA) to become a Certified Phlebotomy Technician (CPT). This is optional and employment is not contingent upon successful completion, although it may make an individual more competitive in the job market. If you desire certification and are unable to complete the minimum number of procedures on your own, please let us know prior to enrollment and additional skills sessions will be scheduled after successful completion of the program.
| TESTING DATE | EXAM TIME | REG. CLOSES |
| --- | --- | --- |
| CPT - October 06, 2023 | 5:00pm | September 26, 2023 |
| CPT - November 03, 2023 | 5:00pm | October 24, 2023 |
| CPT - December 01, 2023 | 5:00pm | November 21, 2023 |
Payment plans are available to divide the cost of the program over the time you are enrolled. These plans are provided at no additional cost and available to all students. You can choose one of the two payment plans listed below to pay for your enrollment in the Accelerated Phlebotomy program at CSP:
| | Plan A | Plan B | Plan C |
| --- | --- | --- | --- |
| Registration Fee | $50 at Registration | $50 at Registration | $50 at Registration |
| Week 1 | $340 | $175 | $350 |
| Week 2 | $120 | $175 | $0 |
| Week 3 | $120 | $175 | $350 |
| Week 4 | $120 | $175 | $0 |
One of the major factors to consider when pursuing education in any field is the what the hiring market looks like for students after graduation. While no school can guarantee that graduates will find a job, CSP is committed to providing career assistance services that will guide the student through the job application process.
| Quick Facts | Phlebotomists |
| --- | --- |
| 2015 Median Pay | $31,630 per year ($15.21 per hour) |
| Typical Entry-Level Education | Postsecondary nondegree award |
| Work Experience Required in a Related Occupation | None |
| Additional On-the-job Training Required | None |
| Number of Jobs (2014) | 112,700 |
| Job Outlook (2014-2024) | 25% (Much faster than average) |
| Employment Change (2014-2024) | 28,100 |
Data Table From: Bureau of Labor Statistics, U.S. Department of Labor, Occupational Outlook Handbook, 2016-17 Edition, Phlebotomists, on the Internet at http://www.bls.gov/ooh/healthcare/phlebotomists.htm (data retrieved September 11, 2016).
Upcoming 2023/2024 Accelerated Phlebotomy Schedule
Classes meet twice a week for 4 weeks.
CAPAcP Saturday/Sunday Mornings 9:00 AM - 12:00 PM
CLASS/ID
START DATE
END DATE
SEATS
AcP6679
May 13, 2023
June 04, 2023
Closed
AcP6680
July 01, 2023
July 23, 2023
Closed
AcP6681
August 19, 2023
September 10, 2023
Closed
AcP6682
October 07, 2023
October 29, 2023
Open
AcP6683
November 25, 2023
December 17, 2023
Open
CAPAcP Tuesday/Thursday Evenings 6:00 PM - 9:00 PM
CLASS/ID
START DATE
END DATE
SEATS
AcP5941
December 13, 2022
January 05, 2023
Closed
AcP6687
April 11, 2023
May 04, 2023
Closed
AcP6689
June 06, 2023
June 29, 2023
Closed
AcP6693
October 03, 2023
October 26, 2023
Open
AcP6695
December 05, 2023
December 28, 2023
Open
CAROLINA SCHOOL OF PHLEBOTOMY
2019