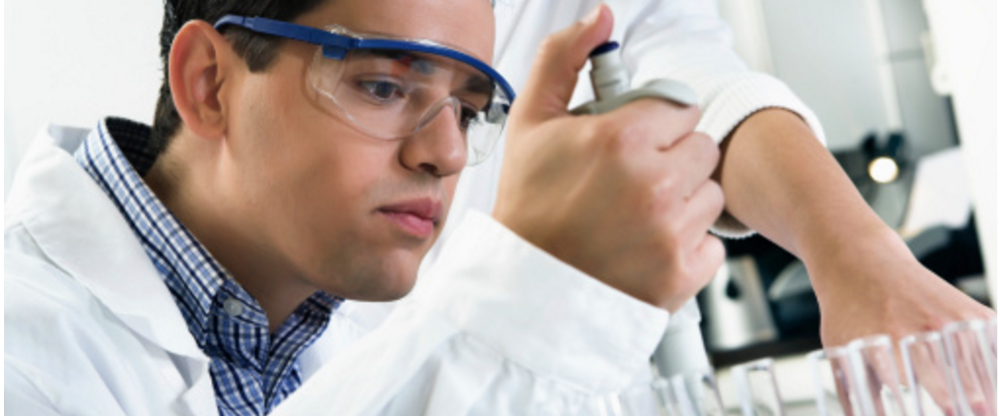 Start date: Revolving
Duration: 6 Weeks
Level: Beginner
Location: On-Site
What happens between specimen collection and patient diagnosis? The Clinical Laboratory Assistant (CLA) handles, prepares, and assists with the testing of specimens to ensure accurate test results and offer clinicians the ultimate diagnostic tool for treating patients. The course meets twice a week for six weeks and offers students the opportunity to get hands on experience with relevant lab equipment, learn the basics of specimen collection, and master the knowledge required by the demanding and engaging field of laboratory testing. Skills and content include:
Clinical Safety and Precautions
Blood and Bodily Fluid Safety
Laboratory Equipment
Accessioning and Handling
Specimen Analysis
Phlebotomy and Specimen Collection
Common Tests and Test Preparation
The Clinical Laboratory Assistant program at Carolina School of Phlebotomy was developed by a physician and experts working in the field to ensure the highest quality information. Our program stands above the rest because of its attention to essential aspects of practice and our hands-on training standards.
Clinical Laboratory Assistant Program Admissions Requirements:
18 Years of Age or Older
Documentation of one of the following must be presented before enrollment on the first day of class:
Copy of high school transcripts or college transcrirpts (copy of diploma cannot be accepted)
Copy of certificate of high school equivalency
Signed, notarized attestation of graduation from a high school or receipt of a certificate of equivalency
See upcoming class dates below and register today to secure your seat in an upcoming session!
The 6-Week Clinical Laboratory Assistant program consists of the three following parts:
| Lecture | Skills Lab | Assessments |
| --- | --- | --- |
| Two sessions per week for 6 weeks, each session lasting 4 hours. | Introduction to the lab and specimen handling. | 4 quizzes to assess weekly progress. |
| A book is provided to you for reference during and after the class. | Use of common laboratory equipment and point of care tests. | Comprehensive multiple-choice final examination. |
| Material is presented by a qualified and state approved instructor. | Interpretation of results/Lab protocols. | Final evaluation of your practical lab skills at the end of the program. |
The following is the break-down for tuition and fees for the Clinical Laboratory Assistant course.
Registration Fee: $50
Tuition: $500
Laboratory Fee: $150
Books and Supplies: $100
Registration fee is due to hold your seat in the program and is nonrefundable after 3 business days
Payment plans are available to divide the cost of the program over the time you are enrolled. These plans are provided at no additional cost and available to all students. You can choose one of the three payment plans listed below to pay for your enrollment in the Clinical Laboratory Assistant program at CSP:
| | Plan A | Plan B | Plan C |
| --- | --- | --- | --- |
| Registration Fee | $50 at Registration | $50 at Registration | $50 at Registration |
| Week 1 | $150 | $125 | $250 |
| Week 2 | $120 | $125 | $0 |
| Week 3 | $120 | $125 | $250 |
| Week 4 | $120 | $125 | $0 |
| Week 5 | $120 | $125 | $250 |
| Week 6 | $120 | $125 | $0 |
One of the major factors to consider when pursuing education in any field is the what the hiring market looks like for students after graduation. While no school can guarantee that graduates will find a job, CSP is committed to providing career assistance services that will guide the student through the job application process.
| Quick Facts | Clinical Laboratory Assistants (Technicians) |
| --- | --- |
| 2015 Median Pay* | $50,550 per year ($24.30 per hour) |
| Typical Entry-Level Education | Associate's degree or a postsecondary certificate |
| Work Experience Required in a Related Occupation | None |
| Additional On-the-job Training Required | None |
| Number of Jobs (2014) | 328,200 |
| Job Outlook (2014-2024) | 16% (Much faster than average) |
| Employment Change (2014-2024) | 52,100 |
Data Table From: Bureau of Labor Statistics, U.S. Department of Labor, Occupational Outlook Handbook, 2016-17 Edition, Medical and Clinical Laboratory Technologists and Technicians, on the Internet at http://www.bls.gov/ooh/healthcare/medical-and-clinical-laboratory-technologists-and-technicians.htm (data retrieved September 12, 2016).

* - Pay per hour may be lower than stated for Clinical Laboratory Assistants because the U.S. Department of Labor groups Clinical Laboratory Assistants (Technicians) with laboratory professionals of other levels and lists average pay for all of those positions. According to payscale.com Clinical Laboratory Assistants make between $12.25 - $23.35/hour
Upcoming 2023/2024 Clinical Laboratory Assistant Schedule
Classes meet twice a week for 6 weeks.
CAPCLA Tuesday/Thursday Afternoon 9:00 AM - 1:00 PM
CLASS/ID
START DATE
END DATE
SEATS
CLA6696
April 18, 2023
May 25, 2023
Closed
CLA6697
August 01, 2023
September 07, 2023
Closed
CLA6698
November 07, 2023
December 19, 2023
Open
CAROLINA SCHOOL OF PHLEBOTOMY
2019